Inspiring a new generation of artists.
Private lessons and group classes in music and visual arts. Experience the transformative power of the arts. Discover The Artist Within!

Be inspired. Be creative. Find your voice.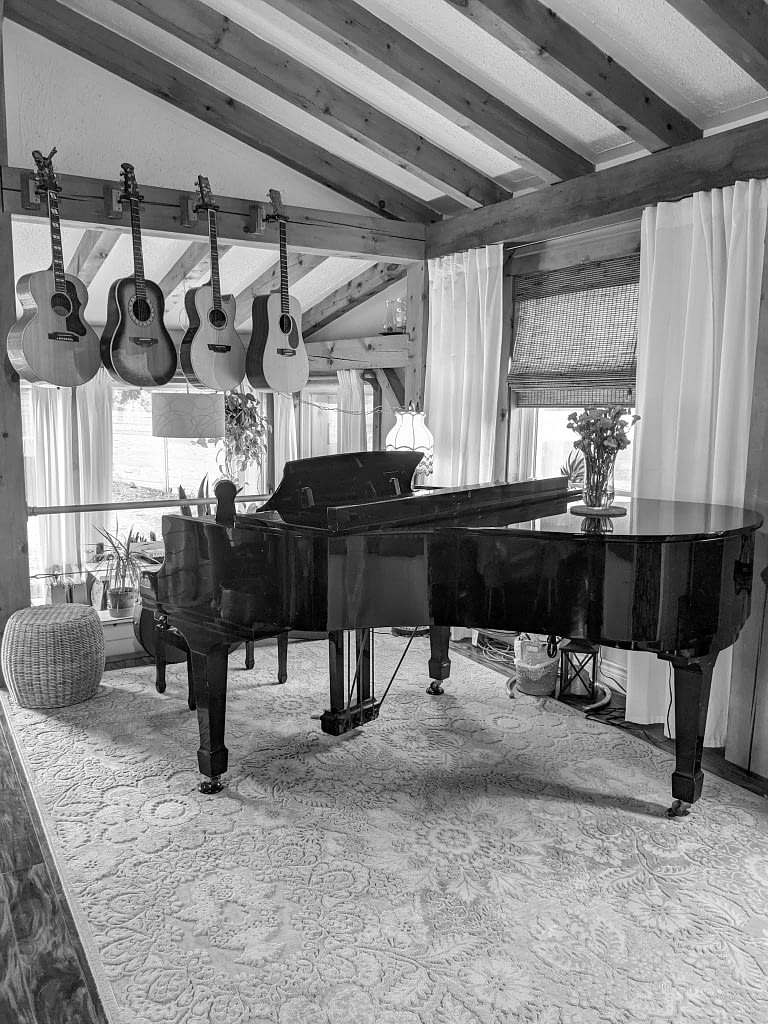 Collaborative Arts Studio
Donais Studios is a collaborative arts studio located in the historic district of Newmarket, ON. We are on a mission to inspire a new generation of artists and provide arts education leadership to our community.
We provide transformative arts education experiences for youth, adults, and families of all ages and levels of experience. Through collaborative arts education
programming, innovative curriculum, and creative thought leadership; artists are empowered to truly see what they are capable of and to reach their full potential.
We give our students the tools to become confident performing artists through a
powerful pedagogy, a beautiful and inspiring studio environment, passionate and highly qualified artist-educators, intentional performance opportunities, and an incredible community of artists.
Our arts education programs are designed to meet the individual needs, interests, and artistic goals of each individual artist. We truly believe that there is The Artist Within each one of us. Discover our private lessons program, The Artist Within.
The power of collaboration and community in the arts is undeniable. Exploring the arts in a small group format inspires, encourages, and nurtures creativity while having a lot of fun with peers. Discover our small group classes and ensembles below.
RISE is a choral experience for students in grades seven through twelve. RISE empowers young voices through music and storytelling. We offer a transformative experience for young singers to use their voice in collaboration with others to affect powerful and positive change in our community. Join us and let your voice RISE.
Our small group Mini Maestro classes introduce young artists and singers to the fundamental skills of artistry. A playful and collaborative approach to building creativity, confidence, and skill: seeking to discover The Artist Within.
During the summer months, we offer a variety of arts focused camps in the areas of musical theatre, visual arts, and collaborative arts.
I had a great year of voice lessons. I really appreciate Mrs. Donais' encouragement and help in preparing me for the Music Festival and my Voice exam. I look forward to my lesson each week and I can't wait to learn more.
I am a 19 year old working singer/actor. I've been training vocally since I was six years old and have been passionate about musical theatre since the age of nine. Andrea Donais has been my go-to vocal coach for the past 8 years, and I have to say, the best one I've ever had! I can always count on her to help me prepare for whatever auditions and performances come along. I honestly don't know what I would do without her. She has helped shape me into the performer I am today.
Lessons with Andrea are always a very comfortable experience. The atmosphere she creates in the house combined with her vast knowledge makes lessons seamless and enjoyable. Andrea has a gift for assessing voices and deciding what they need to flourish. She helped me discover a voice I didn't even know I had!
Founder & Artistic Director
RISE Associate Conductor & Voice Instructor
Voice Instructor, Drama Coach & Administrative Support
Guitar & Ukulele Instructor
Piano Instructor & Collaborative Pianist
Creating an optimal environment for learning and discovery is essential for success. The Maloney House, established in 1823, is one of the original farmsteads of the area and home to Donais Studios.
This historic home provides an inspiring atmosphere for artistic development and creates a beautiful connection to the past. During recent renovations, we found 100-year-old recital programs within our walls.
This home has held a love for music for well over a century. Continuing this tradition, Donais Studios creates a warm and inviting space to learn, grow, and develop as an artist.
Book Your Free Introductory Lesson
Schedule your free 30 minute Introductory Lesson with a Donais Studios artistic team member. Get to know us and let us get to know you! If you are looking to develop a new skill or to further your artistic passion – let us help you discover The Artist Within.
Book your Introductory Lesson today. We can't wait to meet you!